ARRESTED? ACCUSED OF A CRIME? MAKE US YOUR FIRST CALL.
(973) 242-2202
Here at the Law Offices of Michael A. Robbins you will find the Criminal Defense Edge, an aggressive, experienced and innovative approach to defending your rights in all New Jersey Federal, State and Municipal Courts. Starting from the initial consultation through the first appearance in a courtroom and beyond, we will be dedicated to protecting your rights and seeking the best possible result on your behalf.
We have extensive experience in all New Jersey Courts where, while working closely with seasoned investigators and highly regarded experts, we employ a team approach to the defense of your case.
We would welcome the opportunity to earn your trust and deliver you the defense you need.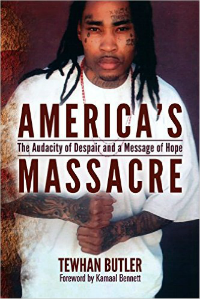 "Throughout the proceeding there were moments I couldn't help but feel like a spectator in one of the world's greatest legal demonstrations. The display Robbins put on compared to nothing I had ever witnessed in a courtroom."
-Tewhan Butler, America's Massacre (pg. 270)
law offices of michael a. robbins